Charles H. Hillman, Ph.D.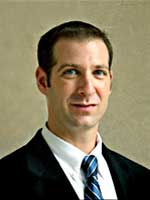 Professor
Department of Kinesiology and Community Health
College of Applied Health Sciences
Email: chhillma@illinois.edu
Phone:(217) 244-2663
Fax:(217) 244-7322

University of Illinois at Urbana-Champaign
Download Curriculum Vitae (PDF)
Research: Neurocognitive Kinesiology
---
Degree
Ph.D., Cognitive Motor Behavior, University of Maryland at College Park, 2000
Research and Professional Interests
Dr. Hillman's research and professional interests focus on exercise psychology and psychophysiology, cognitive neuroscience, physical activity and cognition across the lifespan. His research examines the relationship between physical activity and neurocognitive function and the relationship between emotion and motivated behavior. Visit the lab page: Neurocognitive Kinesiology
See curriculum vitae for information about awards, academic and professional honors, publications, and professional associations and certifications.