Melissa Littlefield, Ph.D.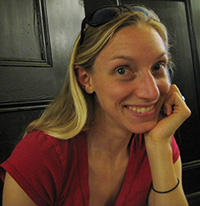 Assistant Professor
Department of Kinesiology and Community Health
College of Applied Health Sciences
Email: mml@illinois.edu
Phone:(217) 244-1835
Fax:(217) 244-7322

University of Illinois at Urbana-Champaign
Download Curriculum Vitae (PDF)
---
Degree
Ph.D., English and Women's Studies, The Pennsylvania State University, July 2005
Research and Professional Interests
Dr. Littlefield's professional interests include Body Studies, Cultural Studies, Science and Literature, Feminist Science Studies and Technology and Modernity. Her research focuses on cultural and historical aspects of scientific knowledge production, particularly in neuroscience and the forensic sciences. Her book, "The Lying Brain: Lie Detection in Science and Science Fiction" was published by the University of Michigan Press (spring 2011).
See curriculum vitae for information about awards, academic and professional honors, publications, and professional associations and certifications.