Robert Motl, Ph.D.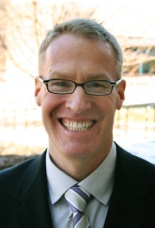 Associate Professor
Department of Kinesiology and Community Health
College of Applied Health Sciences
Email: robmotl@illinois.edu
Phone:(217) 265-0886
Fax:(217) 244-7322

University of Illinois at Urbana-Champaign
Download Curriculum Vitae (PDF)
Research: Exercise Neuroscience Research Laboratory
---
Degree
Ph.D., Exercise Science, University of Georgia, 2002
Research and Professional Interests
Prof. Robert Motl has systematically developed a research agenda over the past decade that focuses on physical activity and its measurement, predictors, and consequences in persons with neurological diseases, particularly multiple sclerosis (MS). For example, Prof. Motl has generated a body of research on the validity of common physical activity measures in persons with MS. This has resulted in foundational research on quantifying differences in physical activity, particularly rates of moderate-to-vigorous physical activity, in MS vs. non-diseased controls. These two lines of research have provided the basis for examining the outcomes of physical activity in MS, resulting in prominent papers on beneficial changes in cognition, depression, fatigue, walking disability, and quality of life. Prof. Motl has undertaken research on social-cognitive predictors of physical activity that has informed the design and delivery of behavioral interventions for increasing physical activity in MS.
See curriculum vitae for information about awards, academic and professional honors, publications, and professional associations and certifications.