Ian Rice, Ph.D.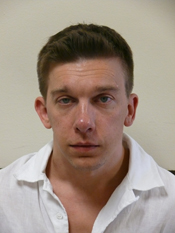 Assistant Professor
Department of Kinesiology and Community Health
College of Applied Health Sciences
Email: ianrice@illinois.edu
Phone:(217) 333-1807
Fax:(217) 333-2766

University of Illinois at Urbana-Champaign
Download Curriculum Vitae (PDF)
---
Degree
Ph.D., Rehabilitation Science and Technology, University of Pittsburgh, 2010
MS., OT, Washington University Program in Occupational Therapy, 2002
Area of Professional Interest
Professor Rice's areas of interest are in Rehabilitation Science, Occupational Therapy, Biomechanics and Assistive Technology.
Research Interests
Dr Rice's research interests are based in the rehabilitation sciences, specifically in the study of interventional and assistive and adaptive technologies that help to promote healthy lifestyle, full life participation and quality of life. Much of Dr Rice's work has been focused on studying wheelchair propulsion biomechanics and technique training to minimize the development of upper limb pain and injury across a life span.