Andiara Schwingel, Ph.D.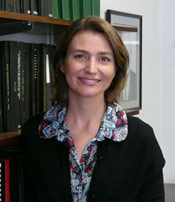 Assistant Professor
Department of Kinesiology and Community Health
College of Applied Health Sciences
Email: andiara@illinois.edu
Phone:(217) 333-5443
Fax:(217) 333-2766

University of Illinois at Urbana-Champaign
Download Curriculum Vitae (PDF)
Aging and Diversity Lab (ADL)
---
Degree
Ph.D., Sports Medicine, University of Tsukuba, Japan; 2007
Research and Professional Interests
Dr. Schwingel's professional interests include aging and life course, public health, lifestyle, and well-being of immigrants and ethnic minorities. Her research focuses on how cultural, national, and international factors impact the process of growing older around the world. Dr. Schwingel's research has also examined the impact of transnational migration on a wide variety of health and quality of life outcomes.
Visit lab research page.
See curriculum vitae for information about awards, academic and professional honors, publications, and professional associations and certifications.