Lara A. Pilutti, Ph.D.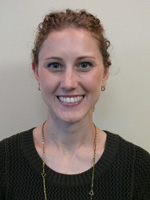 Assistant Professor
Department of Kinesiology and Community Health
College of Applied Health Sciences
Email: lpilutti@illinois.edu
Phone:217-333-6126
University of Illinois at Urbana-Champaign
Download Curriculum Vitae (PDF)

---
Degree
Ph.D., Kinesiology, McMaster University, 2012
Research and Professional Interests
Dr. Pilutti's research interests are in clinical exercise physiology and exercise rehabilitation. Her research focuses on the role of exercise in the management and treatment of disability arising from neurological disorders, particularly multiple sclerosis. Her research has focused specifically on the application of adapted exercise rehabilitation strategies for individuals with advanced mobility impairment. Dr. Pilutti is interested in the role of exercise in the management of comorbid health conditions that commonly affect those with neurological disorders and mobility impairment.