Physical Activity and Neurocognitive Function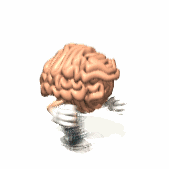 Our research primarily employs neuroelectric measurement to study the relationship between physical activity and cognitive function. We initially focused on older adults to gain a better understanding of factors that relate to the increased cognitive health and effective functioning during later stages of the human lifespan. It is well-founded that efficiency of cognitive performance declines with advancing age leading to profound decrements in older adults' quality of life. However, physical activity has emerged as one factor that positively contributes to the efficiency of older adults' cognitive performance. This relationship appears to be especially significant when older adults are challenged with tasks that are more complex or effortful, such as those requiring extensive amounts of executive control (e.g., processes involved in scheduling, planning, inhibition). Interestingly, our research has found that prolonged participation in cardiovascular exercise may protect against cognitive decrements associated with aging, especially for tasks with larger executive control components. Using both cross-sectional comparisons and randomized control interventions, we have examined neuroelectric (i.e., event-related brain potentials – ERPs) indices of cognitive function. Collectively, findings from our research suggest that physical activity may be beneficially related to cognitive function during older adulthood.
More recently, we have expanded our research focus to examine the relationship between physical fitness (cardiovascular, strength, and flexibility) and cognitive function during earlier periods of the lifespan, with particular interest in preadolescent children. Inactivity during childhood often tracks throughout life and has implications for the increased prevalence of several chronic diseases (e.g., cardiovascular disease, colon cancer, diabetes) in adulthood. However, absent from public health concerns is the relationship between physical inactivity and cognitive health in children. It is of interest to determine whether fitness influences cognitive performance during maturation to better increase cognitive health and effective function across the entire lifespan. Accordingly, our research examines fitness effects on basic cognitive functions from a neuroelectric perspective, and on academic achievement through standardized testing in the schools. That is, our research is focused on basic changes in neurocognitive function and the translation of these changes to applied academic performance.
Concussion Effects on Cognition
A second line of inquiry is focused on the short- and long-term effects of concussion on brain and cognition. Little prior work has informed us on the neural mechanisms that are responsible for decrements in cognition following mild traumatic brain injury (mTBI). Further, the effect of multiple mTBI's on the progression of cognitive dysfunction also remains unclear. Accordingly, in collaboration with the Brain Injury Research Laboratory directed by Dr. Steven Broglio, we have begun to examine the short- and long-term influence of mTBI on neuroelectric and behavioral indices of cognition. Thus far, this line of inquiry has studied athletes susceptible to mTBI from a variety of sports to determine the specific cognitive dysfunctions that lead to overall poorer cognitive health.